Meet our Family First Chiropractic Team
Melissa Marley – Director of Operations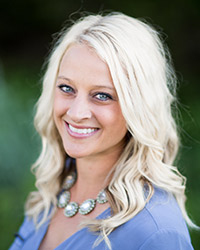 Melissa is Dr. Joel's wife and a large contributor to much of the operations of Family First Chiropractic.  She is responsible for making sure that there is a great team of people serving you each day. She spends half of her time each week at FFC so you may see her at times popping in and out of the office. You will also see her at the parties in the office and special workshop nights where she may also be one of the speakers!
Melissa was born and raised in East Dubuque, IL. She graduated from the University of Northern Iowa in 2004 with a degree in Recreation Therapy and then also graduated from Palmer College of Chiropractic in 2005 with a degree as a Chiropractic Office Assistant. Since she and Dr. Joel married in 2009, they were blessed in March of 2013 with their first daughter, Gianna, and in December 2017 with their second daughter, Mae. Melissa enjoys being able to pursue her mission with Family First Chiropractic as well as a second career in doing life/business coaching and team training for chiropractors around the globe.
---
Joanne King – Administrative Manager/Chiropractic Assistant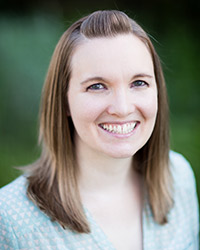 Joanne was born and raised in Cedar Rapids, Iowa. She graduated from the University of Northern Iowa in 2005 with a Bachelor's degree in education, and from the University of Nebraska at Omaha in 2007 with a Master's degree in education.
After spending a few years working with local school systems, Joanne decided to pursue an opportunity to educate people of all ages about the importance of having a healthy spine and nervous system. Joanne focuses on providing the best experience to everyone who walks into the office; most of her efforts happen "behind the scenes," making sure that everything at Family First Chiropractic is running smoothly! Outside the office, Joanne enjoys cooking, traveling, watching movies with her husband, Todd, and being a mom to their daughter Adalynn and son Oliver.
---
Julie Larson – Community Outreach Coordinator/Chiropractic Assistant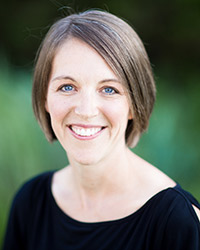 Julie grew up in Bellevue, Nebraska, and then attended the University of Nebraska at Kearney graduating with a Bachelor's degree in Elementary Education and Early Childhood. She has worked with children in many capacities, helping them to learn, grow, and be healthy. In her role as a Chiropractic Assistant, Julie loves continuing to educate others, this time about keeping your nervous system functioning optimally by maintaining a healthy spine. Julie and her husband Ben have two children, Anna and Claire. Among reading, dancing, and playing with the girls, Julie loves to travel, be outdoors, and laugh with friends and family.
---
We look forward to meeting you and watching your life transform with care from our amazing doctors and staff.
---
West Omaha Chiropractor serving Omaha and Elkhorn | Family First Chiropractic