Meet Our Doctors
Dr. Joel Marley, Chiropractor/Clinic Director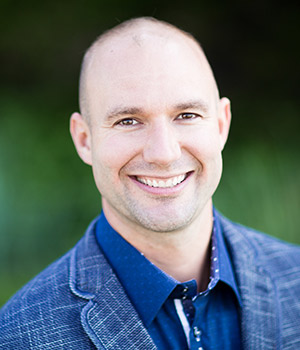 Dr. Joel Marley was raised in Blencoe, Iowa and received his bachelor degree in Liberal Arts & Sciences and Doctor of Chiropractic degree from Palmer College of Chiropractic. Dr. Joel travels 5,000 miles each year to post-graduate seminars and international speaking engagements to bring his patients the latest research and advance his expertise in Gonstead Chiropractic care. He speaks locally on a regular basis to area businesses, schools, and civic groups.
Dr. Joel is committed to providing caring and superior care to his patients, both young and old. His corrective and wellness oriented chiropractic office is dedicated to pediatric development and adult health with measurable spinal correction through specific Gonstead Chiropractic care. He has known his calling was Chiropractic since the age of 10 when his father's neck was broken in an auto accident, and it was a chiropractor who brought his life back.
He enjoys everything outdoors from fishing to camping, building ATVs, and traveling with his family. He also loves spending time with his wife, Melissa, and 2 daughters, Gianna and Mae.
---
Dr. Jeremiah Sample, Chiropractor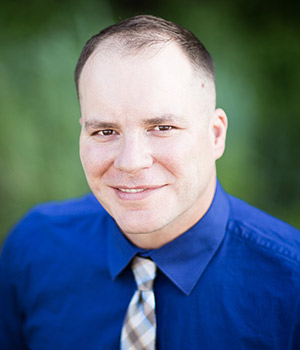 Dr. Jeremiah Sample is a native of East Dubuque, Illinois. Upon graduation from high school, Dr. Jeremiah began his service to his country as an Infantryman in the U.S. Army. After his training in Fort Benning, Georgia he was stationed in Fort Riley, KS with the 41st Infantry where the next four years contained a multitude of deployments, including being a part of the initial spearhead into Iraq, March 2003. During the Battle for Karbala Gap, Dr. Jeremiah was wounded prior to saving another soldier's life. For his actions in combat he was awarded the Purple Heart and Silver Star.
After his first term of duty was completed, Dr. Jeremiah began his college education at Kansas State University, however Uncle Sam called again in the winter of '06 and activated him to serve as a Drill Sergeant in Fort Sill, OK. During his 2nd year on the base he was selected to be one of Fort Sill's post-wide combative instructors which led him to instructing opportunities with the 2nd Ranger Battalion in Fort Lewis, Washington and the US Military Academy at West Point, New York.
After being released from active service, Dr. Jeremiah finished his bachelor degree with Wichita State University in Exercise Science and Human Performance Studies. He then received his Doctor of Chiropractic degree from Palmer College of Chiropractic in Davenport, Iowa. While a part of Palmer, Dr. Jeremiah was elected President of the Palmer Veterans Association. His personal philosophy of Chiropractic care towards patients includes a dedication towards measurable correction of spinal alignment and implementation of appropriate wellness care.
Dr. Jeremiah has been married to his wonderful wife, an elementary education teacher, Kristalyn, of Derby, Kansas for 14 years. They are proud parents of 3 children; Frederick, Evalyn, and Beauregard
---
West Omaha Chiropractor serving Omaha and Elkhorn | Family First Chiropractic