I am of the conviction that nothing happens by "coincidence", rather by "divine intervention." I had the privilege of meeting Dr. D at a Health Fair at Baxter Arena in July 2020. I stopped by the Family First booth where I was given a quick evaluation after a brief inquiry into my current health. I was very intrigued by Dr. D's initial findings and wanted to learn more.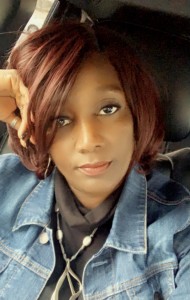 In March 2020, I had reconstructive ankle surgery, so during the event it was very noticeable that I was in pain. I told Dr. D that I always told friends that I had a "hitch in my giddy-up." I have suffered from neck and back pain since my early twenties and have since been diagnosed with Inflammatory Polyarthritis. There have been days when getting out of bed was a struggle, performing at work and daily activities were difficult to say the least. My arthritis affects just about every joint in my body, but specifically my neck, hands, arms, back, knees, and ankles.
Over the past ten years, I have tried physical therapy, cervical traction, message therapy and medications for rheumatoid arthritis, inflammation, and chronic pain. I figured what did I have to lose, if chiropractic care could make a change to improve my overall physical health, then I was game. So, I scheduled an appointment for a consultation.
At the first visit I learned about subluxations and the goal of chiropractic care. When I returned for my consultation, Dr. D informed me while entering my information, he found that I had x-rays on file from 13 years prior. Comparisons were made between those x-rays and the current ones from my evaluation. I was blown away by the amount of degeneration in my spine over the years.
I have been a Registered Nurse now for 10 years, starting shorty 3 years after those first x-rays. While I was not familiar with subluxations, I am somewhat knowledgeable of the effects of spinal injuries. After learning more about subluxations, I was able to connect the dots and gain a new understanding of how any misfiring of the nerves and misalignments in the spinal column can impact the body in very much the same as a spinal cord injury. It is then, I began to view my own health in a different way.
The subluxations Dr. D identified on my x-rays, spoke to a lot of health issues I had experienced over the years and most recently (e.g., Irritable Bowel Syndrome, Acid Reflux, Bronchitis, Back Pain, Headaches, Numbness & Tingling, Insomnia etc.) After my first adjustment, I got my first true good night sleep in years. I slept for a total of 10 hours, where my average had been 4-6 hours routinely.
The changes in my life after my initial 4 months of chiropractic care have been remarkable. I suffer from less fatigue, get better sleep and my body better manages the overall physical and emotional stress life inflicts on it daily. My overall feeling of health and wellbeing have changed for the better. The benefits that I saw after just a few weeks of care, lead me to have my 3 daughters evaluated as well. I am pleased to say my family is now a part of the Family First Chiropractic Family and are well on our way to feeling better and living healthier lives.
As I mentioned, I believe nothing is by coincidence! Being a Health Care Professional myself, I believe in a holistic approach to health and wellbeing. I believe that health encompasses mind, body, and spirit, so I take every opportunity to share Chiropractic Care with my family, friends, and colleagues.
To the Doctors and Staff at Family First Chiropractic, I am grateful and thank you for coming along side me on my journey to living my best life.
Family First Chiropractic has been serving families of the Omaha community and beyond for over 10 years. People of all ages and and health limitations have sought out Family First Chiropractic for specific Gonstead Chiropractic Care. If you want to learn more about this specific technique, click on the Chiropractic Care tab here on the website. You can also contact us with any questions or to schedule an appointment with us through the Contact Us tab.