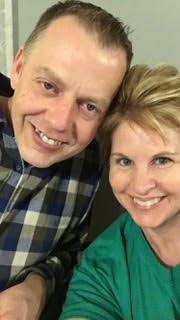 Chiropractic care was not a foreign concept to us. Other family members had used chiropractic – but the option they had used was the "go when it hurts" option. We had tried another chiropractor here in the Omaha metro, but after awhile we simply stopped making it a priority. Some caring friends of ours suggested we try FFC, we came in for a consult – and have never looked back.
Learning about the Gonstead method, and how that differs from other chiropractic methods. We have seen first hand how the weekly evaluation helps to keep everything in balance. The importance and benefit of regular weekly adjustments has become a reality we prioritize.
Finding the support through Dr. Jeremiah and Dr. Joel to back up (pun intended) the "alternative health" information we have been reading helps to boost our confidence in the choices we are making overall regarding our health. Reinforcing with their medical knowledge how food choices, exercise, and a positive outlook empowers the body – which is an incredible and intelligent living machine! Instead of feeling like we are the only people who have ever heard of an alternative health option, the doctors enhance what we have read with their own medical opinions. Our bodies have the capability to do so much if we support it with proper care and nutrition – and if we are bold enough to try the things that the mainstream world says is crazy regarding health.
We would want our friends and families to know that what is being sold to the public regarding normal health and diet choices is doing more damage than good. Chiropractic care with FFC isn't about a simple adjustment, but about the overall picture within your health journey. FFC provides a professional, yet relaxed atmosphere with people who want to see you succeed in your healthy lifestyle.
Family First Chiropractic has been serving families of the Omaha community and beyond for over 10 years. People of all ages and and health limitations have sought out Family First Chiropractic for specific Gonstead Chiropractic Care. If you want to learn more about this specific technique, click on the Chiropractic Care tab here on the website. You can also contact us with any questions or to schedule an appointment with us through the Contact Us tab.