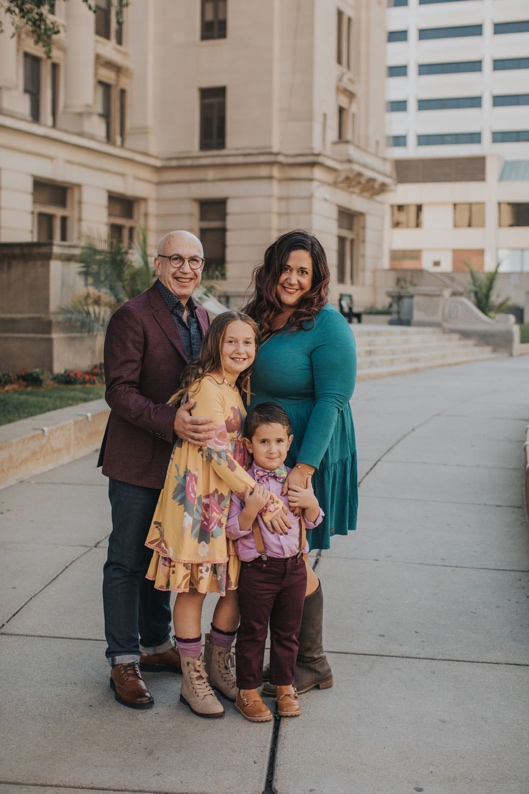 Initially I (Melissa) found chiropractic care 20 years ago due to headaches as a result of an injury from a car accident. This was the first time I was introduced to the Gonstead method of chiropractic and cranial adjustments.
I always believed in chiropractic care and often received chiropractic care throughout my adult life. It wasn't until I started at FFC that I realized just how often one can get subluxated and how important it was to seek maintenance care on a regular basis.
The biggest things we notice with chiropractic care are increased immunity and our bodies' ability to fight off colds and bugs on its own (after an extra adjustment of course when needed!). This has been key for my kids – immunity. Also keeping them in healthy habits with their electronics to avoid forward head posture has been a great benefit. I have little to no headaches, decreased joint and lower back stiffness/pain too.
I would want others to learn to realize that you may not always feel your symptoms of health issues. And that while there are choices in chiropractic care, regular adjustments that target and adjust only the areas that need it, like FFC offers, are critical for optimal health.
Family First Chiropractic has been serving families of the Omaha community and beyond for over 10 years. People of all ages and and health limitations have sought out Family First Chiropractic for specific Gonstead Chiropractic Care. If you want to learn more about this specific technique, click on the Chiropractic Care tab here on the website. You can also contact us with any questions or to schedule an appointment with us through the Contact Us tab.