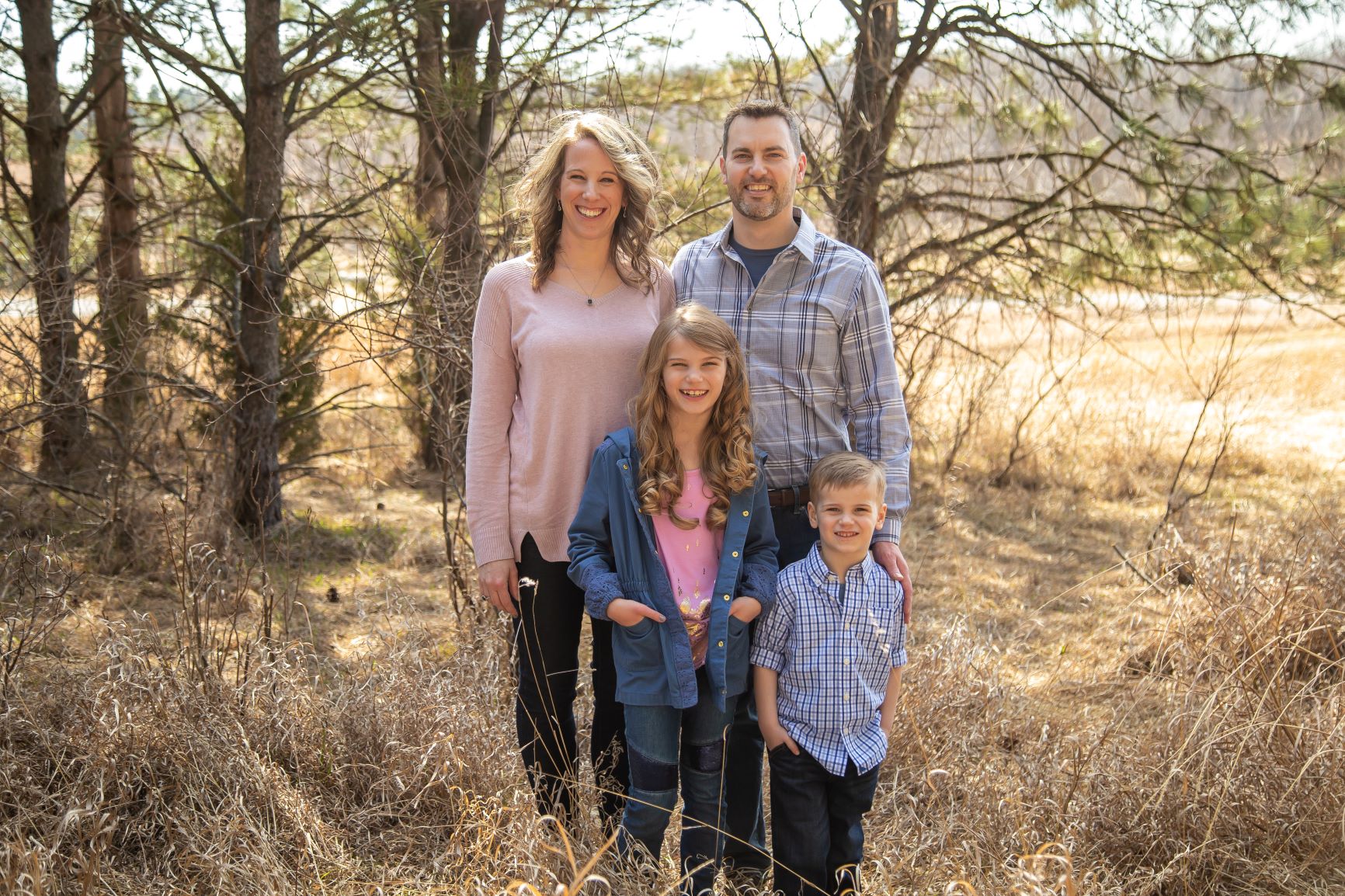 We (Geri and Jesse) met Dr. Joel at a Home and Garden Show over 10 years ago. We were not looking to talk to a chiropractor but something about his information pulled us in. At the time, we did not realize how our illnesses and issues, while common, were not how we were supposed to live. Under chiropractic care we saw changes in our constant neck and shoulder aches, seasonal allergies, and headaches. We now have a better understanding of how our bodies can work and how we need to take care of them. We attend free workshops to learn more about what we can do to stay healthy. And, we continue with our chiropractic care because we know that it is a vital part of our true health care.
When it came time that we started having children, it was an easy decision to have their spines and nervous systems checked right after their birth. We wanted them to have the best chance to live healthy lives. Because of the education provided at Family First, we are raising children that understand the importance of chiropractic care, eating well, and moving like our bodies were created to do.
This chiropractic team truly cares about your health and well-being, beyond correcting any issues you may have. Their work goes beyond chiropractic adjustments. They seek to educate you and your family about living a healthier life. If you are struggling with any part of your health, we highly recommend getting your spine checked. You just may discover that chiropractic can help you too! In fact, even if you don't have any concerns but just want to be as healthy as possible, it's worth a check up!
Family First Chiropractic has been serving families of the Omaha community and beyond for over 10 years. People of all ages and and health limitations have sought out Family First Chiropractic for specific Gonstead Chiropractic Care. If you want to learn more about this specific technique, click on the Chiropractic Care tab here on the website. You can also contact us with any questions or to schedule an appointment with us through the Contact Us tab.