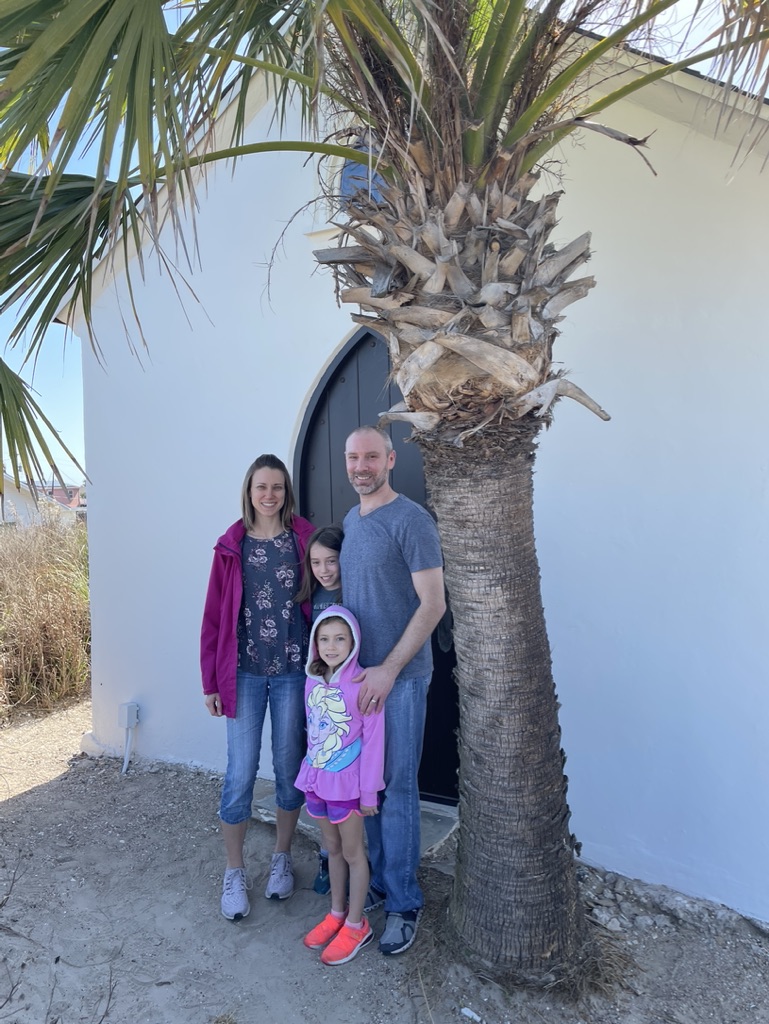 Vince suffered from back for a while and decided to come in and check things out. He had let it get to the point where there was sharp pain when walking or standing for more than 30 minutes. Prior to getting adjusted Vince struggled to even play with or pick up his two daughters. He truly thought he would have to have surgery some day. After adjustments he can move more freely, pick up his girls and golf 18 holes (which he hadn't done in 10 years!) without any pain. Here's what Vince had to say about his family getting started:
"Due to the results I've seen, the rest of my family has gone through a chiropractic evaluation (which included x-rays). My girls are 8 and 6 and haven't put their bodies through 40 years of abuse like I have, so I already knew their x-ray results would be pristine. To say that I was shocked when I saw my 8-year old's x-rays would be an understatement. We were informed she was not yet at the stage of scoliosis, but left untreated, it was simply a matter of time before she reached that stage. Given her condition at 8, there was a very high likelihood she would have faced surgery before she even graduated high school. My daughter has been receiving chiropractic care regularly for five months, and at her last check-up, her condition has improved significantly."
Vince's wife Casey has experienced relief from pain due to a misaligned pelvis and has started seeing changes in her adrenal fatigue she has suffered with for over 15 years.
Casey shared this about their care: "The biggest thing we have learned since starting chiropractic care is how a misalignment of the spine can cause widespread symptoms throughout the body, not just direct back pain and, if left untreated, can cause serious, life long disease and complications. Now that our whole family receives regular adjustments, I feel more prepared to confront what life will inevitably throw at us. I'm also hopeful that with having our daughters treated from a young age, they can hopefully avoid some of the issues my husband and I let persist for too long."
Family First Chiropractic has been serving families of the Omaha community and beyond for over 10 years. People of all ages and and health limitations have sought out Family First Chiropractic for specific Gonstead Chiropractic Care. If you want to learn more about this specific technique, click on the Chiropractic Care tab here on the website. You can also contact us with any questions or to schedule an appointment with us through the Contact Us tab.
Here's what Casey has to say about the Family First Team: "They have your best interests at heart! I was a bit skeptical going in, but personally know that they will get to the root of the problem and take you on a journey of healing. They're fully committed to you, you just have to be willing to commit to yourself too."