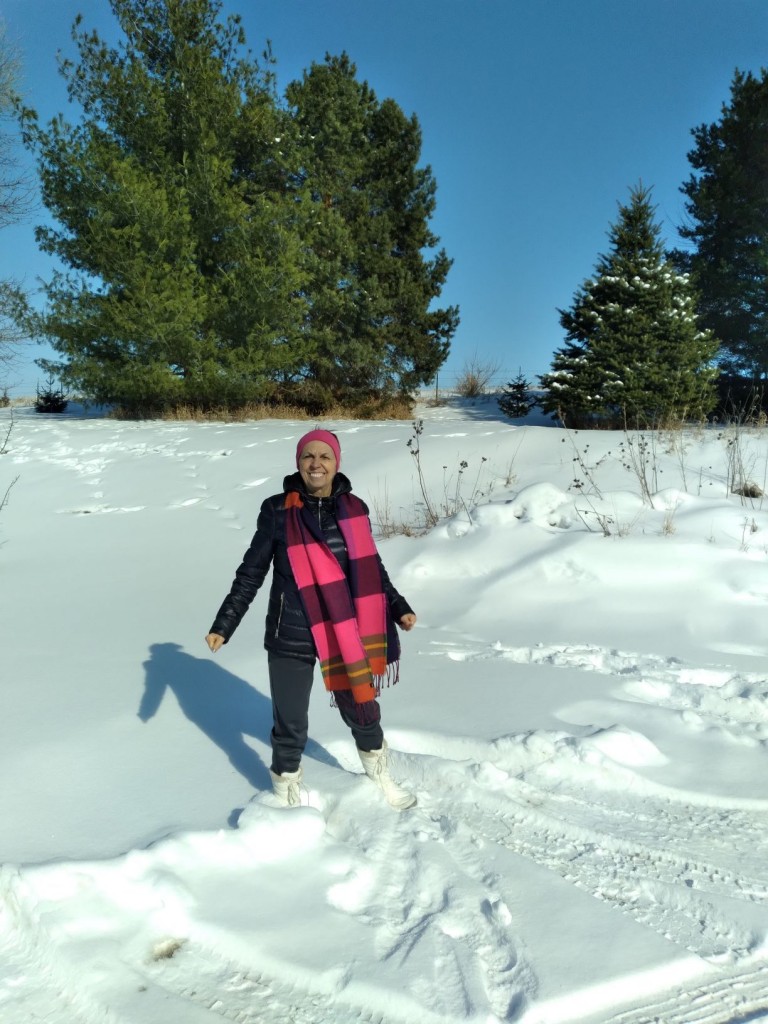 Chiropractic… how do I love thee; let me count the ways. Being active, a healthy immune system, energy, a brain that communicates with my body and optimism for a long and healthy life.
I didn't always feel this way though. My journey started in college back in the late 1960's. I am dated, yes. My dear Grandma sent me packing to her chiropractor and back then they were called "quacks".
Fast forward to middle age, I continued with low back pain and heaviness in my lower legs. By then, Grandma's idea has slipped my mind and I put up with these aches and pains.
With age comes wisdom, hopefully, and I started seeing a brand new out of college chiropractor when I was in my early 50's. Soon after that, I was in a roll-over car accident that caused me to have two compression fractures in my upper back. That was terrible and the chiropractor said it would be a long road to recovery. I rejected the idea of a medical Dr. as I didn't want to sleep my life away on muscle relaxers. So I did not get very far, so I found a different chiropractor with a new method that failed to help me. So I found another one with yet another method that helped my neck, but he couldn't do a thing with my lower back. I started having hip pain that caused me to limp, so I tried another chiropractor/physical therapist combo. The treatments were so painful and I was still limping to my appointment. I actually could not handle the pain I was going through.
Some friends are a little slow I must say, but finally my slow friend invited me to a fun night of 'Favorite Things" at Family First Chiropractic. Wow, we all won something, so I was pretty excited. Then Dr. Joel gave a lesson and I was going to zero in on that; after the lesson, I chased him down. I had to know more. I was educated on what they did at FFC, had an evaluation with x-rays and they took my picture. Dr. Joel, you really need a filter on your camera as it scared me to see myself. It failed to take a day off my age. Smiley face
Soon, my husband Rod went in for an evaluation and his ugly picture. Smiley face again.
The girls in the office are so friendly and efficient. Dr. Joel sends a message through the computer and by the time you reach the front desk, they have you taken care of. Rod and I have been coming to FFC for around three years and I think I may not have been walking if I hadn't had my ugly picture taken. Without a doubt, Rod and I would not be functioning as well if we were not adjusted regularly. Good health is a wonderful investment. It takes time for the body to wake up and learn to heal. I was shocked that food, drugs and stress can cause subluxations and interference in your spinal column. The body was beautifully created to heal itself and eating well, exercise and regular adjustments are part of it.
So, in conclusion, all chiropractors are not created equal. I've been around that block a few times and I am so thankful for what I've learned and received at FFC. Thanks to all the staff of FFC, Dr. Jeremiah, Dr. D and special thanks to Dr. Joel.
Family First Chiropractic has been serving families of the Omaha community and beyond for over 10 years. People of all ages and and health limitations have sought out Family First Chiropractic for specific Gonstead Chiropractic Care. If you want to learn more about this specific technique, click on the Chiropractic Care tab here on the website. You can also contact us with any questions or to schedule an appointment with us through the Contact Us tab.