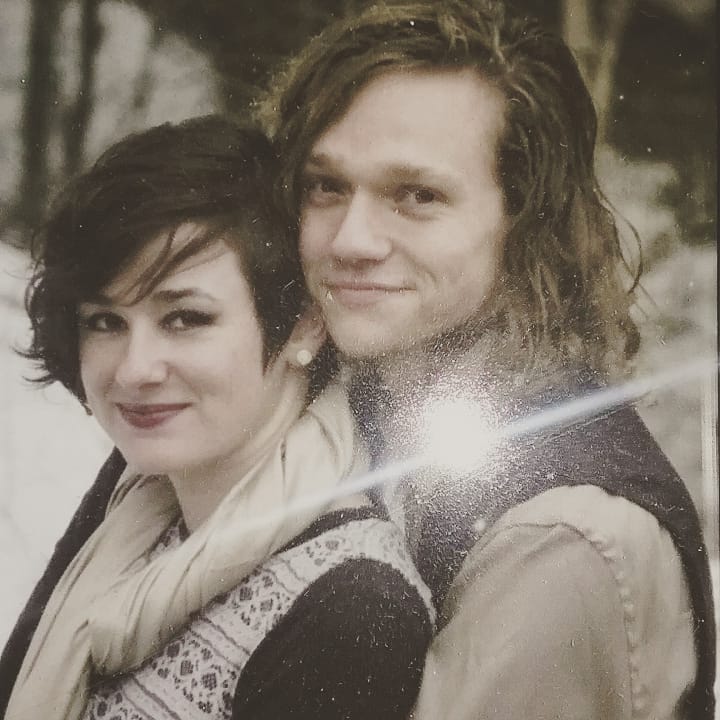 My wife, Paige, has seen several chiropractors throughout her life. Her family has always been interested in their health and they have explored several different types of healing modalities, one of them being chiropractic care. Paige was born with spinal complications that have impacted her since childhood and she has seen little relief from these complications by seeing other chiropractors. I, Aaron (Paige's husband), began to see the light of chiropractic care after years of not taking care of my body and getting to the point where I could not physically turn my head to look around the corner, while driving, or lie comfortably while sleeping.
Through family members, we found Jeremiah at Family First and learned of the different approach to spine health – where the client is looked at as a whole being and is treated with a wholistic approach. This form of chiropractic care is easy for us to understand; rather than getting your whole spine, fingers, and toes adjusted during one appointment, you receive precise adjustments for the major misalignments (subluxations). These major subluxations actually cause problems in other parts of the spine and body. For example, you may feel tension or pain in your neck and think it needs an adjustment, when actually the subluxation is in your upper or mid torso, causing the pain and tension in your neck.
My wife and I both practice Herbalism in our house for our family's long-term health. Paige is a Clinical Herbalist and I am a grower of medicinal plants, along with pollinator friendly and food plants. Per both of our professions and perspectives, we have seen huge benefits in having physical body work, such as massage and chiropractic, paired with Herbalism, diet and habit changes, energy work, and other forms of healthcare. By pairing spinal adjustments with the herbs we take to heal our body's constitutions, we are improving our overall health and are specifically seeing our herbs work better while our adjustments hold longer. It is also super neat to see our subluxations change as our health, diet, and even the seasons change.
FFC and its team members have a unique approach to chiropractic care, an approach that makes more sense to us because it addresses the core of the issue, rather than adjusting just for the symptoms. Their form of chiropractic practice incorporates theory, while providing education and empowerment for clients to take charge of their health. We highly recommend a check up. 
Family First Chiropractic has been serving families of the Omaha community and beyond for over 10 years. People of all ages and and health limitations have sought out Family First Chiropractic for specific Gonstead Chiropractic Care. If you want to learn more about this specific technique, click on the Chiropractic Care tab here on the website. You can also contact us with any questions or to schedule an appointment with us through the Contact Us tab.