Family Health with your West Omaha Chiropractor
Revitalize Your Life at Family First Chiropractic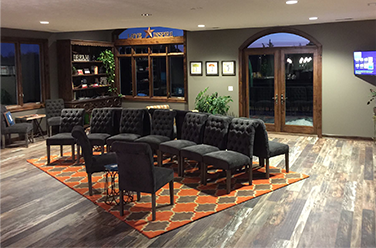 At Family First Chiropractic, our mission is to educate, check and adjust our community towards optimal health through chiropractic care…especially families. West Omaha chiropractors Dr. Joel Marley and Dr. Jeremiah Sample have created a warm, welcoming environment for everyone — using state-of-the-art technology to ensure you get the precise health care you need. We can even see your entire family at a single group appointment and love seeing children take advantage of chiropractic care from a young age.
A First-class Experience
From the moment you call, we're dedicated to ensuring that you know we're excited to welcome you. When you walk into our beautifully decorated facility, we're ready to greet you with a smile. We're passionate about what we do and can't wait to meet you.
In addition to high quality Gonstead chiropractic care and an education about your health, our patients benefit from
Community outreach services
Nutritional consultations
Workshops
Our workshops are held twice a month in the office on a variety of topics. We encourage our current and new patients to live a lifestyle that's congruent with aiding the body and constantly improving their health. With these educational tools, we can teach you better ways to live outside of our practice.
Thorough, Precise Care
The only way to determine if we're the right place for you is to start with a checkup. Once your case is evaluated, we'll let you know if we think we can help you. We use state-of-the-art technology including the Insight™ Subluxation Station and digital X-rays, identifying any problem areas and measuring your progress along the way. We also specialize in the Gonstead Chiropractic Care.  For more information on Gonstead Chiropractic Care, please click here.
To find out what our chiropractors West Omaha can do for you, contact us today! We offer same-day appointments and referral specials exclusively for the friends and family of our current patients.